iHomeEducator, Inc. has partnered with Apologia Educational Ministries to bring you our first joint app.
---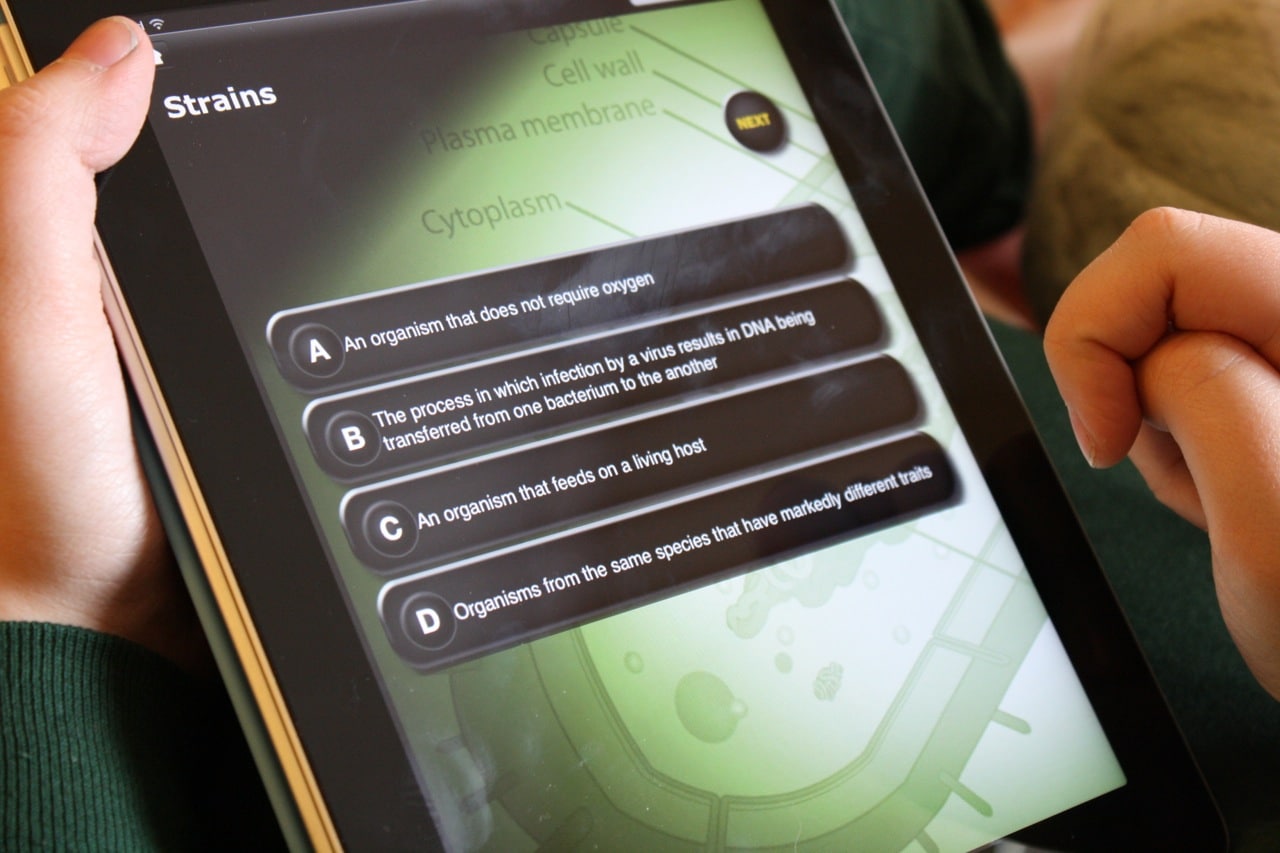 Our seventh and eighth graders love using it. Seventh grader says, "it helps me remember what I've learned from the Biology book."
Steve Hodges, Curriculum of Choice, Hodgepodge homeschool
So Excited to find this as we are a homeschooling family using Apologia Biology this year .... Just be aware if you are using on an iphone turn sideways and use in the landscape mode !!!! Great app and much more challenging and enticing to use than homemade flash cards ~ even cards made on generic flashcard apps ~~~ Many Thanks ~~~ Am hoping Chemistry and Physics are quickly following :) Great Purchase ~~~
AnnInOki - homeschooler in Japan
---
Apologia Biology Flashcards accompanies the Apologia Biology Curriculum to review key vocabulary.
There are 16 modules covered. Each module can be selected individually to review vocabulary. The student can also review terminology for the first 8 modules, the last 8 modules, or all 16 modules simultaneously. Quizzes are created randomly.
Special thanks goes to Davis Carman, Apologia Educational Ministries President, for inspiring us with this app.
There are four drill modes:
The word is presented and the student selects from four random definitions.
The definition is presented and the student selects from four random words.
The definition is presented and the student spells the word... The word is given after the first misspelled attempt as another way to review words. Note that the app is currently case sensitive.
To help the student, parent, and teacher we have included the iLive features of automatic testing, grading, and emailing the quiz.
Demo
Screenshots
Public Photo Album on Facebook - Apologia Biology Flashcards
Please let us know if you have any questions, concerns, or updates and email us directly at This email address is being protected from spambots. You need JavaScript enabled to view it.