Company

---
Apologia Educational Ministries, Inc.
---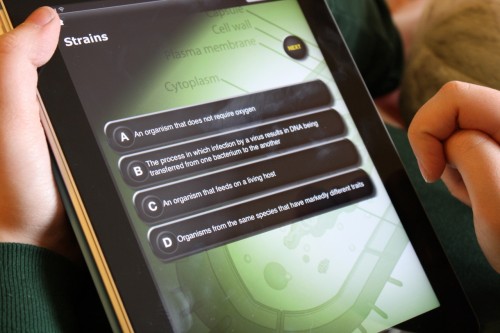 If your student needs repetition and drilling on biology definitions, Apologia Biology flashcards definitely fills that need. The student can also review his or her quiz and even email a copy to the teacher.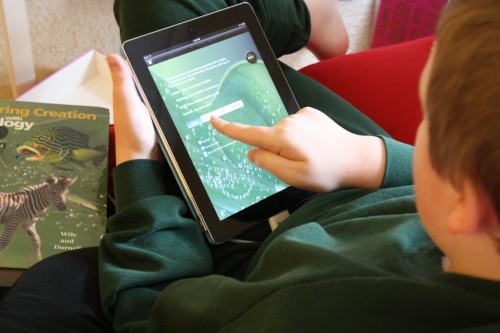 Some things I noticed: (1) The app is case sensitive (this is disclosed on their website). Not capitalizing an answer causes it to be wrong (e.g., thorax was counted wrong when Thorax was the correct answer). (2) a couple of typos
In summary, Apologia Biology flashcards is an app that relies on repetition as its teaching method. It is as its name says: flashcards. It is a high tech flash card deck.
Our seventh and eighth graders love using it. Seventh grader says, "it helps me remember what I've learned from the Biology book."
Enjoy this demo video from the iHomeEducator site: